AnySpec

is a new bespoke OTC coal brokerage developed by the founders of Coal Port Services, in partnership with UK based Fintech company, Predira Ltd. AnySpec utilizes a revolutionary commodity trading platform to offer one simple to use trading interface for any coal.

Users can specify any type of coal available for sale, or desired to be purchased, along with a delivery terminal, price and tonnage. Once the trade process has commenced, two parties can negotiate any and all details they may need to be part of a transaction.

Any coal product exported from Australia can be bought or sold, on any contract terms desired, with any counterparty you wish to trade with, on the Anyspec screen.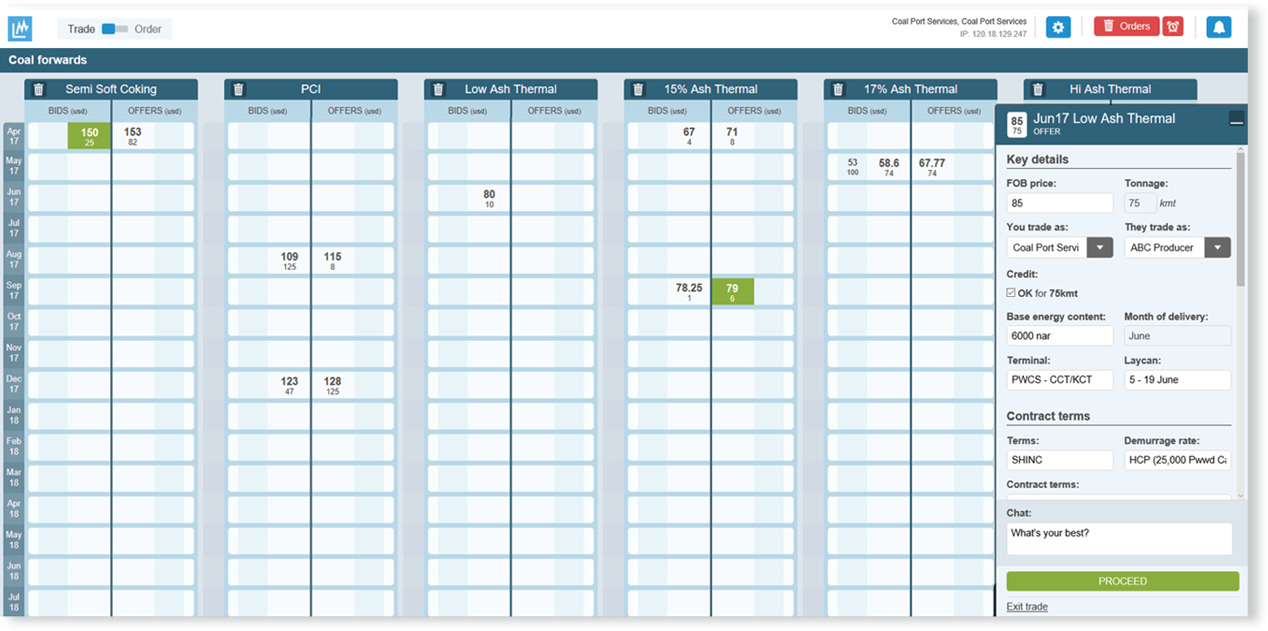 AnySpec allows you to trade any type of coal, at any coal terminal, for delivery tomorrow or in two years time. All on a single screen, and all on YOUR terms.
Our People
Andrew Arthur
Managing Director
Andrew has over 12 years' experience in the coal industry. Andrew commenced his career in the coal industry with Noble Resources in Newcastle, trading Australian thermal coal into Asian markets.
Andrew went on to build successful coal trading businesses within ANZ Banking Group, Societe Generale CIMB, and Avra Commodities in Singapore.
Andrew's career experience spans logistics, coal trading, coal marketing, derivative trading and financial market innovation.
Stephanie Black
Head of Marketing
Stephanie has over 20 years' experience in the coal industry, commencing her career with Gray & Timmins Pty Ltd, one of the first and foremost export agents in the Port of Newcastle.
Stephanie was an integral part of the coal team at Glencore Australia before moving into coal logistics and operations roles with Simdex Trading, and Macquarie Bank. Most recently Stephanie was trading Australian and Indonesian coal for SSM/Oxbow Coal.
Throughout her career, Stephanie has dealt closely with all participants in the Australian and Asian coal market, and has direct experience in marketing anthracite, coking, and Indonesian thermal coals.